Cap - beanie - navy blue

- Logo: Handwritten
Cap - beanie - navy blue
- Logo: Handwritten
-10%
---
Product code: CP-15-NavyBlue Shipping and Payment
Standard price
22 €
.
Save
10%
(2,10 €)
19,90 €
Product code: CP-15-NavyBlue Shipping and Payment
Autumn and winter cap - Beanie - orange, is a cap that warms you when it is cold or when the wind blows.
The cap is made of very pleasant acrylic material that perfectly holds thermal comfort, but also ventilates. Unisex size for boys and girls, height-21cm, width-20cm, so it fits comfortably on every head by folding. Double - sided bejkroll colored tag sewn on the edge of the cap ensures that you can wear a cap bent or straight and the logo is always visible. Moreover, there is no vertical seam on our caps, so you won't think about how to put it on.
Acrylic is soft, does not bite, dries quickly, does not squeeze and unlike the wool disgusting moths :)
The caps are made in 2 versions and differ in the logo on the patch on the lower hem.
Straight logo - is the classic of our straight logo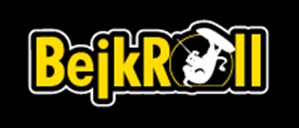 Writing logo - is a lighter variant for those who do not want such a significant logo. Basically, you can see a white bull.