RashGuards BejkRoll - sun and cold protection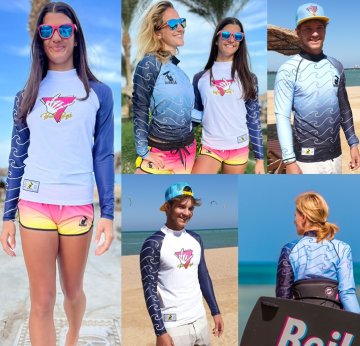 Bejkroll unisex design rasguards / lycra can be used both in the water and for outdoor activities such as running, cycling, or in the gym, as a functional shirt. Lycra / Rashguard is used when it is slightly colder or as a protection against burning with a UPF50+ UV factor and is for children, girls and boys.
Rashguard is made of technical material that is very pleasant to the touch, very well permits moisture, dries quickly and thanks to its elasticity is another layer of skin, so it very well regulates the temperature. We cared that the sleeves and body were well dimensioned and prolonged and fit well on the body, even if you move.